Avenue Theatre closes its doors
after final show
Located in the arts driven 118th Avenue community, Avenue Theatre is Edmonton's most versatile multi purpose space. 
The facility itself has seen many changes over the years, from the early 1950's movie theatre (1950's to late 1990's) to the Avenue Skatepark (2005-2008) and now a community arts venue. 
Avenue Theatre is home to one of the City's largest stages, a massive 1500 square feet. From concerts to theatre productions and everything in between, patrons and event organizers alike are quickly falling in love with the Avenue.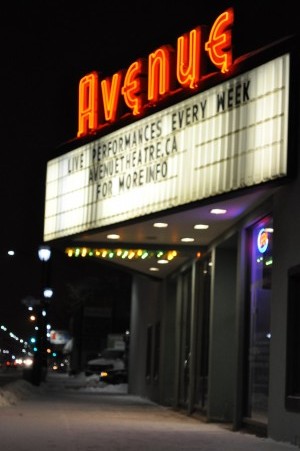 Our Vision:
By operating a multi purpose venue, The Avenue Theatre supports the revitalization of Alberta Avenue, thereby improving the public image of our community.
Our Mission:
Avenue Theatre provides a versatile home for the production of arts driven events, performances and workshops.
Our Values:
Professionalism – attitude, conduct and ethic.
Compassion – volunteer, donate and support.
Community – collaborate, unify and involve.
Expression – perform, showcase and promote.
Revitalization – develop, beautify and displace crime.
Goals:
1. Host arts driven events that draw people to Alberta Avenue thereby displacing crime, improving the public image of our community and supporting the revitalization movement of our area.
2. Provide a versatile space for all types of community orientated gatherings including concerts, art shows, live theatre and performing arts, film, workshops, rallies, meetings, conferences and much more.
3. Offer a venue for local and out of town artists to showcase and promote their work.
4. Treat patrons and collaborators alike with a standard level of respect, compassion and support.
5. Through volunteerism and donation in kind, Avenue will facilitate events that have a positive impact on society locally and abroad.
Avenue Theatre is constantly looking for artists and like-minded individuals to collaborate with and work in our facility. Event organizers or artists of any discipline, please do not hesitate to get in touch! Events of all kinds are welcome – concerts, theatre, dance, improv, comedy, weddings, receptions, business meetings and more – Avenue Theatre has the ability and means to facilitate all types of gatherings.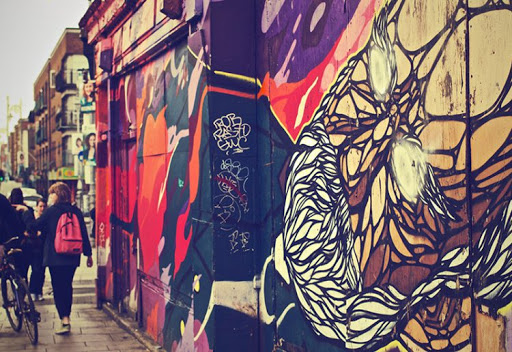 We are a non-profit, charitable organization devoted to the advocacy and development of the arts community in Edmonton. We will create a common ground for artists and patrons through promotional presentations, workshops and events. With the support of Sharp Insurance and CGAS fuelling emerging and seasoned artists, together we will encourage the celebration of expression and enhance our city's cultural pride. Our Vision: CGAS provides opportunity for emerging artists to work and…
All of our upcoming events, news, media and more will be available for you to enjoy…
 so click around, check it out… and come visit us sometime!
Avenue theatre is permanently closed